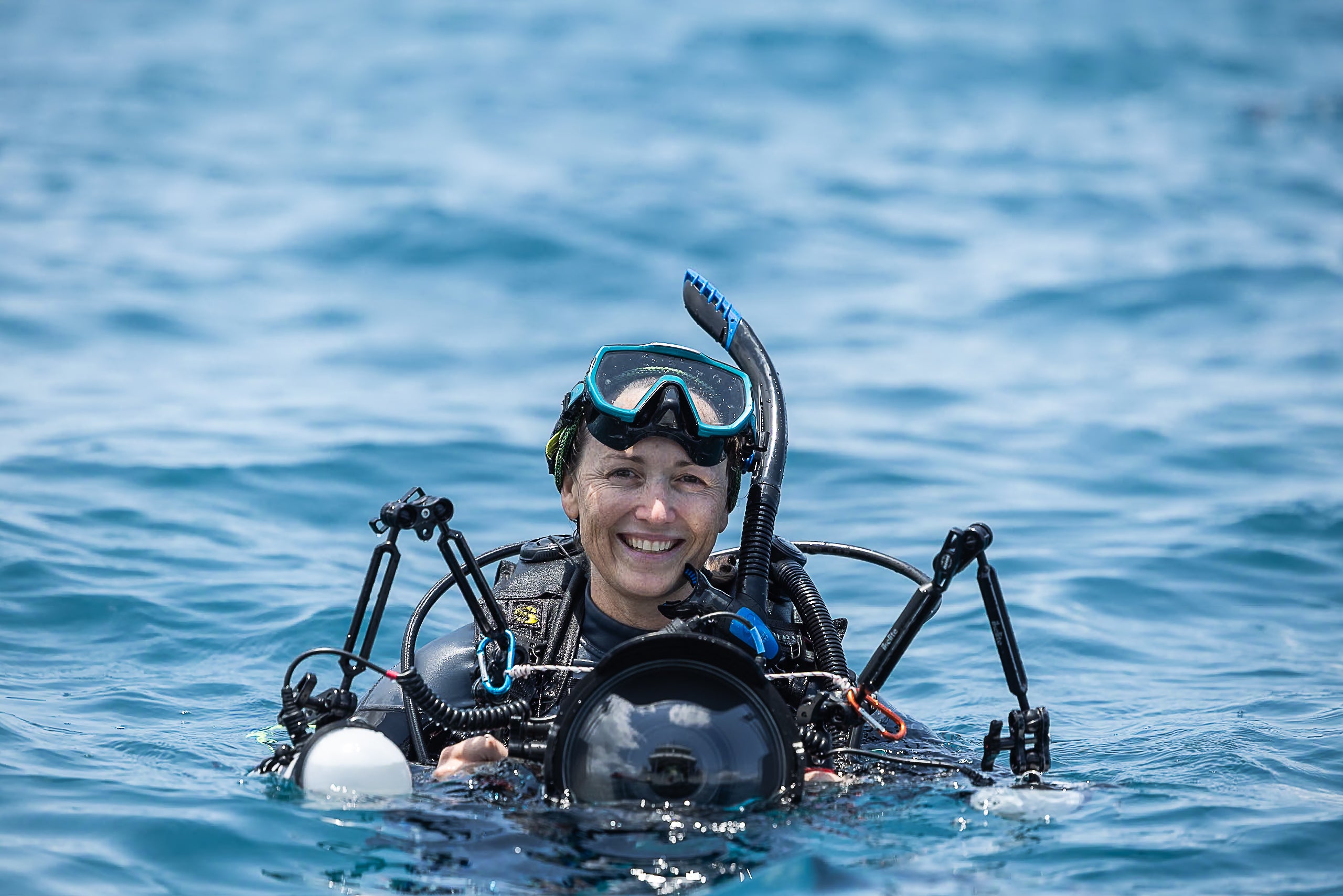 Meet Brooke
Australia's Great Barrier Reef and the Whitsunday Islands are like nowhere else on earth. How does one begin to capture the beauty of the inlets, reefs, turtles, bays and creatures that call these pristine waters home?

By venturing Above, and Below!

When photographer Brooke Miles isn't scuba diving to capture the creatures and reef of the deep, she's photographing the coastline's rich colours, shimmering light and rugged textures from high above.
And so the gallery was born.

With prints of aerial vistas to coral reef scapes that will have you wondering if you're still on planet earth. Explore the beauty of our natural wonderland right here.  
"I have always had a passion for travel and photography, both landscape and nature. I sold a few prints from my Kimberley travels to a gallery in my home town of Perth in my early twenties. This was (little did I realise at the time) a chapter in my early career that would make sense again in my thirties!
My business however took me down a successful path of wedding and commercial photography through my twenties and early thirties ...and still to this day actually!
But my passion for capturing the ocean from under the surface and above from the sky grew and I was creating a large body of work that needed a home.
So in 2017 Above and Below Gallery was born, and I am super proud of the space and work this has become"
- Brooke 
Meet the Team
Alicia
Gallry Manager and light of our lives!
Alana
Content Photographer, Gallery Assistant and our shining angel!
Brooke
Owner, Creator, Professional Photographer and boss lady!
Lyle
Social Media Manager, Website Master and all-around extraordinaire!
Bailey
Unofficial CEO and office/gallery teddy bear!
The Great Barrier Reef, Airlie Beach and the Whitsunday Island has been Brooke's 'backyard' since 2008. This region is absolutely stunning; it's colourful and vibrant and full of wonder and life. It's a real bucket list destination.
This makes every photo shoot an exhilarating experience and Brooke's prints allow your to 'step into her lens' and feel these views for yourself.
You can take a print home to brighten up your walls, or simply browse and gallery and experience the Whitsundays from Above and Below, through the eyes of a photographer.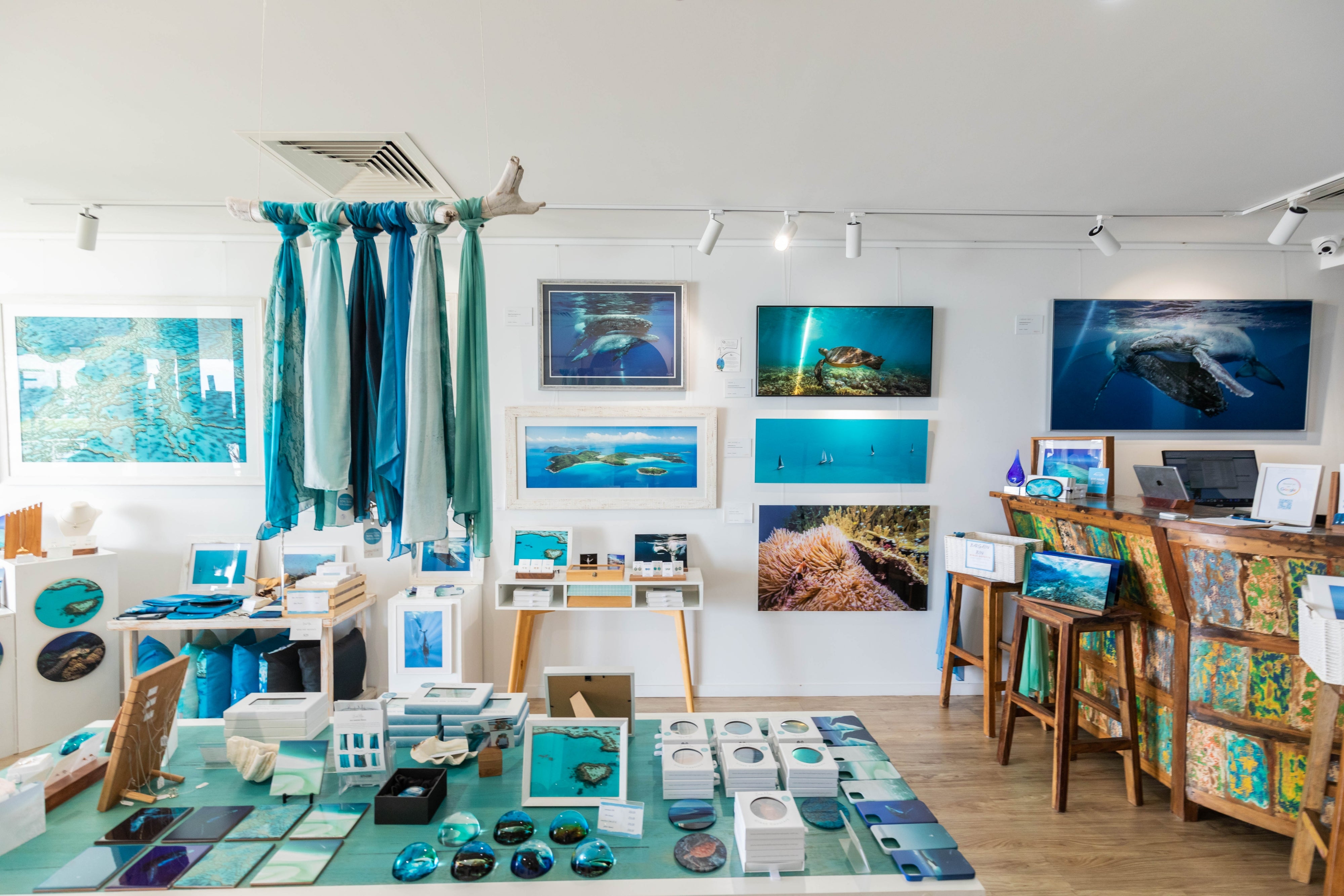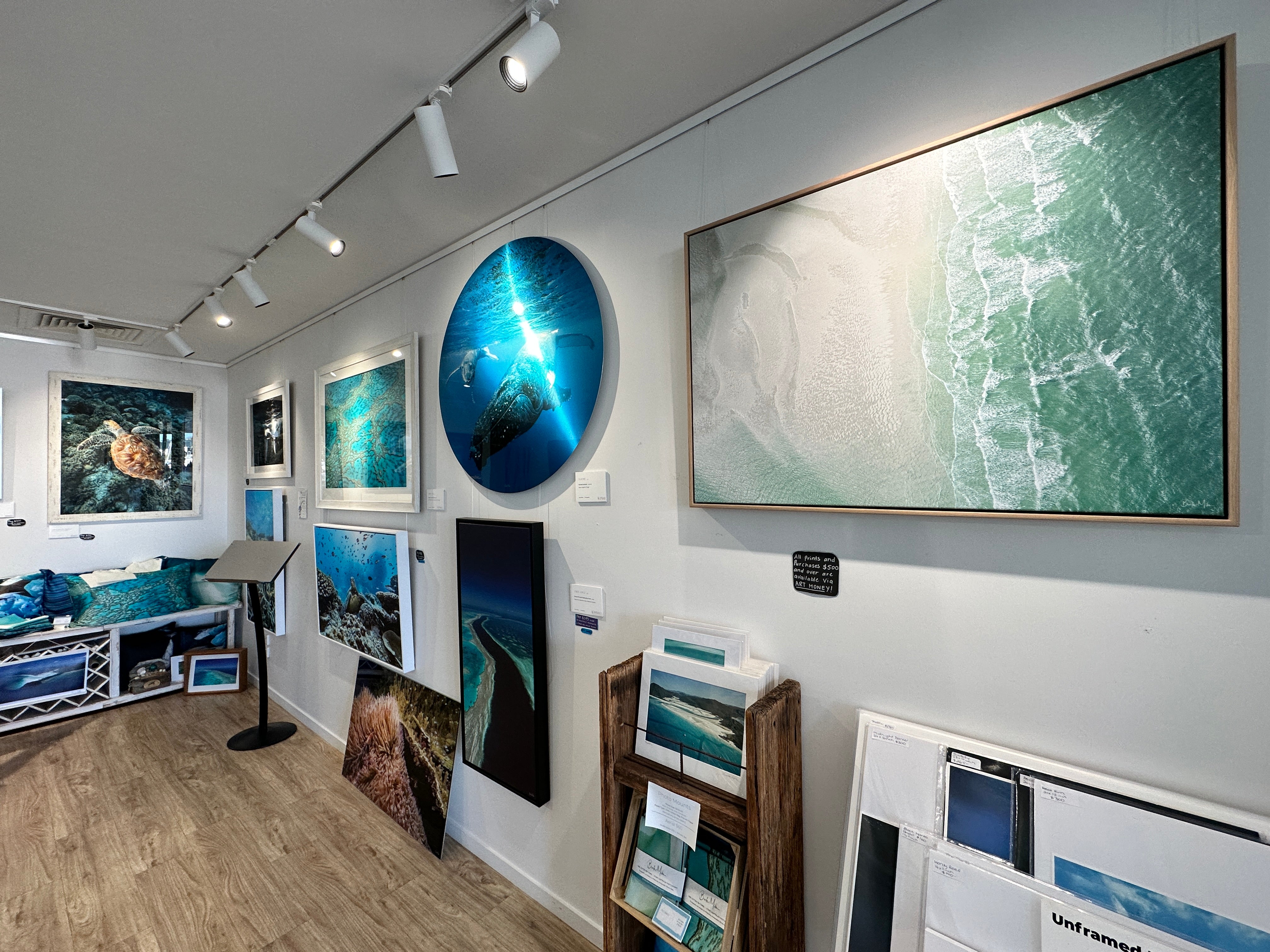 Exclusive Products
All the prints in the gallery are exclusively captured by Brooke Miles, while the jewellery is meticulously handmade by Mark Miles, who also happens to be Brooke's talented father.
for nature
As we celebrate the beauty of nature, we remain committed to environmental stewardship. We've eliminated plastic packaging from our products and proudly ensure that all our printing and framing is locally crafted in Australia.
Furthermore, our membership in 1% for the Planet exemplifies our dedication, with 1% of our annual sales dedicated to supporting environmental organisations for the betterment of both people and the planet.