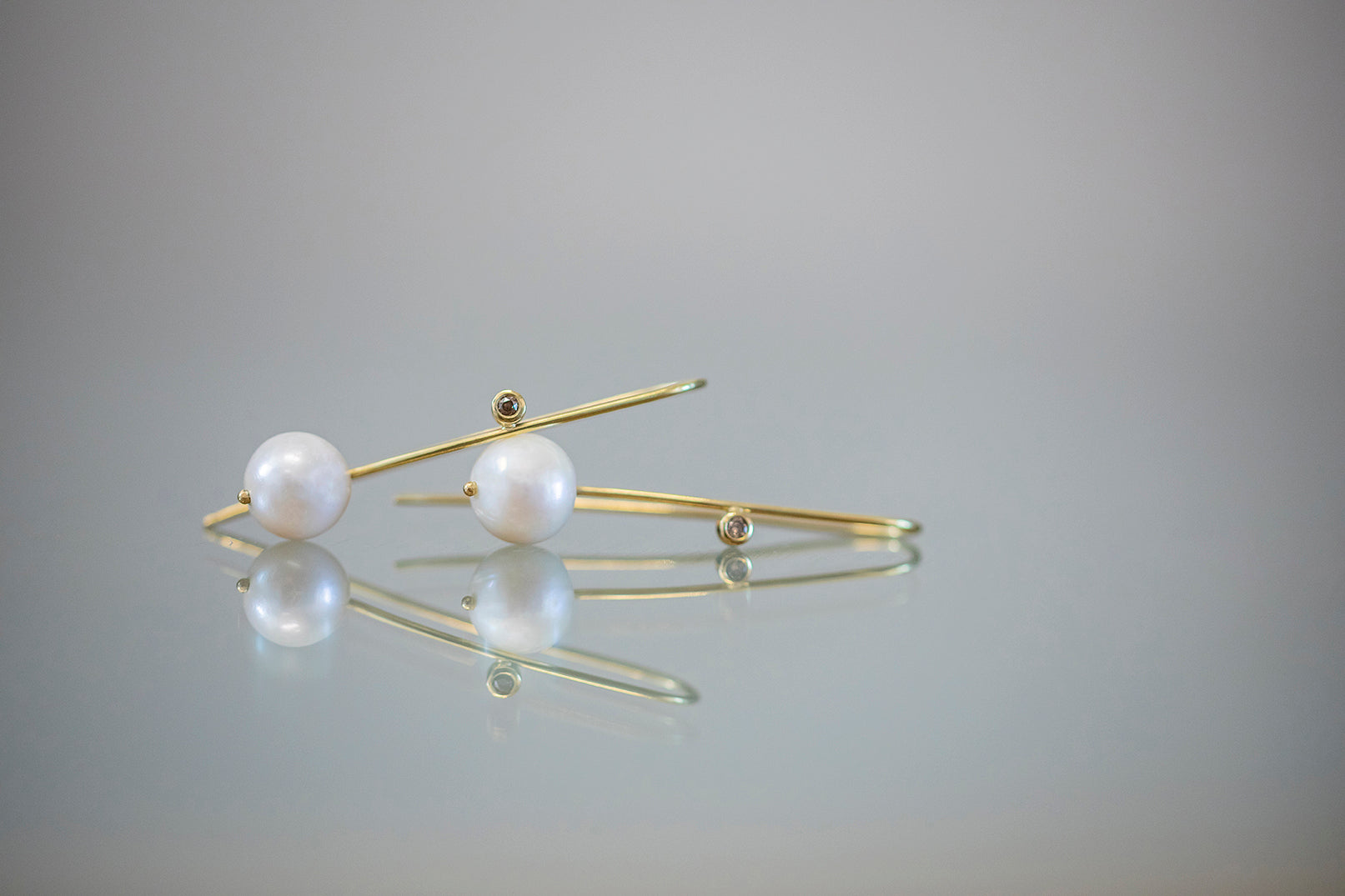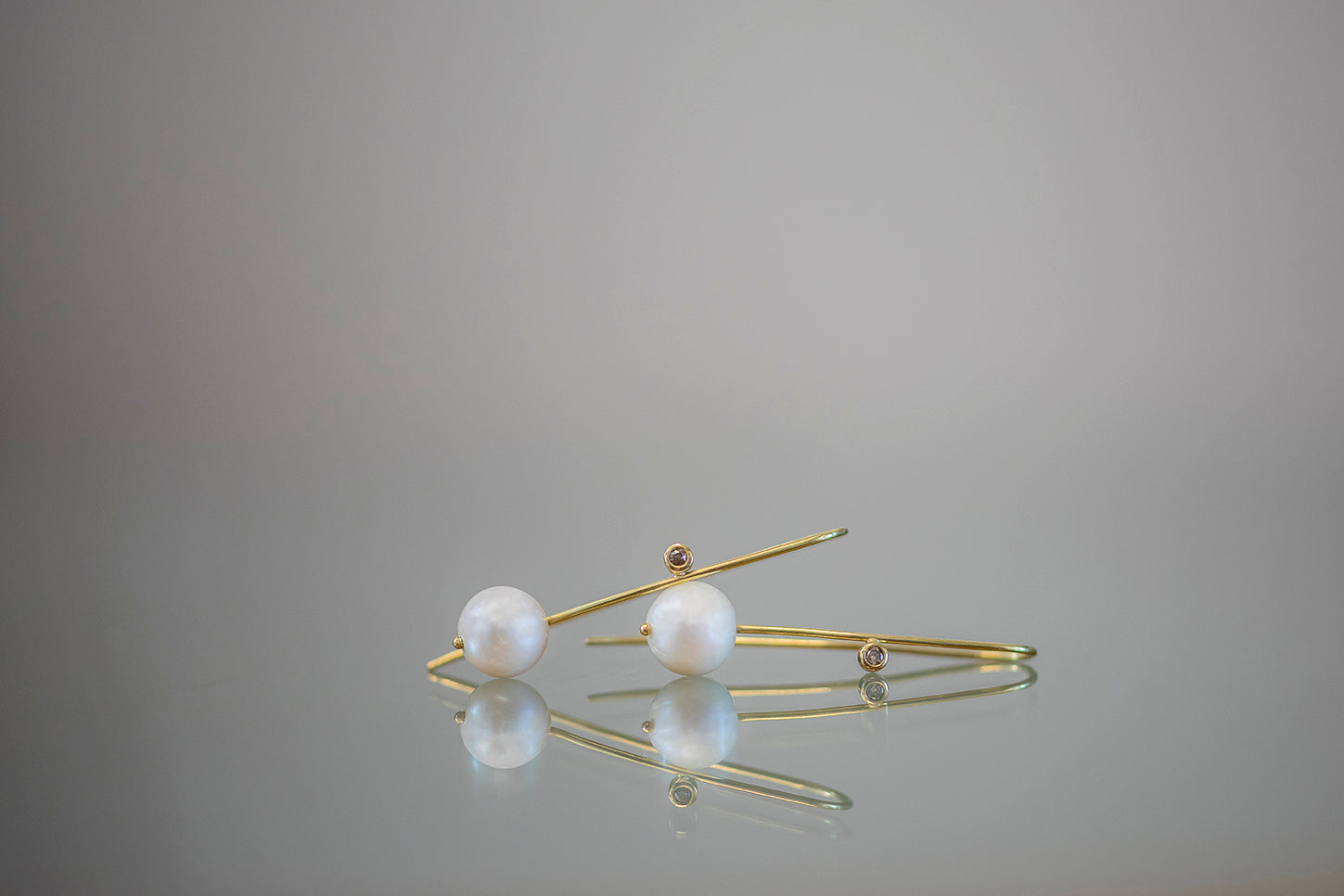 18ct Yellow Gold Shepherd Hock Earrings made by Mark Miles Design
The most stunning set of pearl earrings you will ever find! 
Handmade by Mark Miles, of Mark Miles Design in Perth, Western Australia. Available here at the gallery.
Details:
18ct yellow gold shepherd hock earrings. Made with 2 x 10mm fresh water pearls and 2 x .05 carat champagne coloured diamonds. 


These are available in Yellow Gold, White Gold and Rose Gold. 
Made from high quality sterling silver that won't tarnish and irritate the skin.
Payments are securely processed and we do not retain any of your financial data, ensuring your complete privacy and security.
Free shipping applies to anywhere within Australia for orders over $150.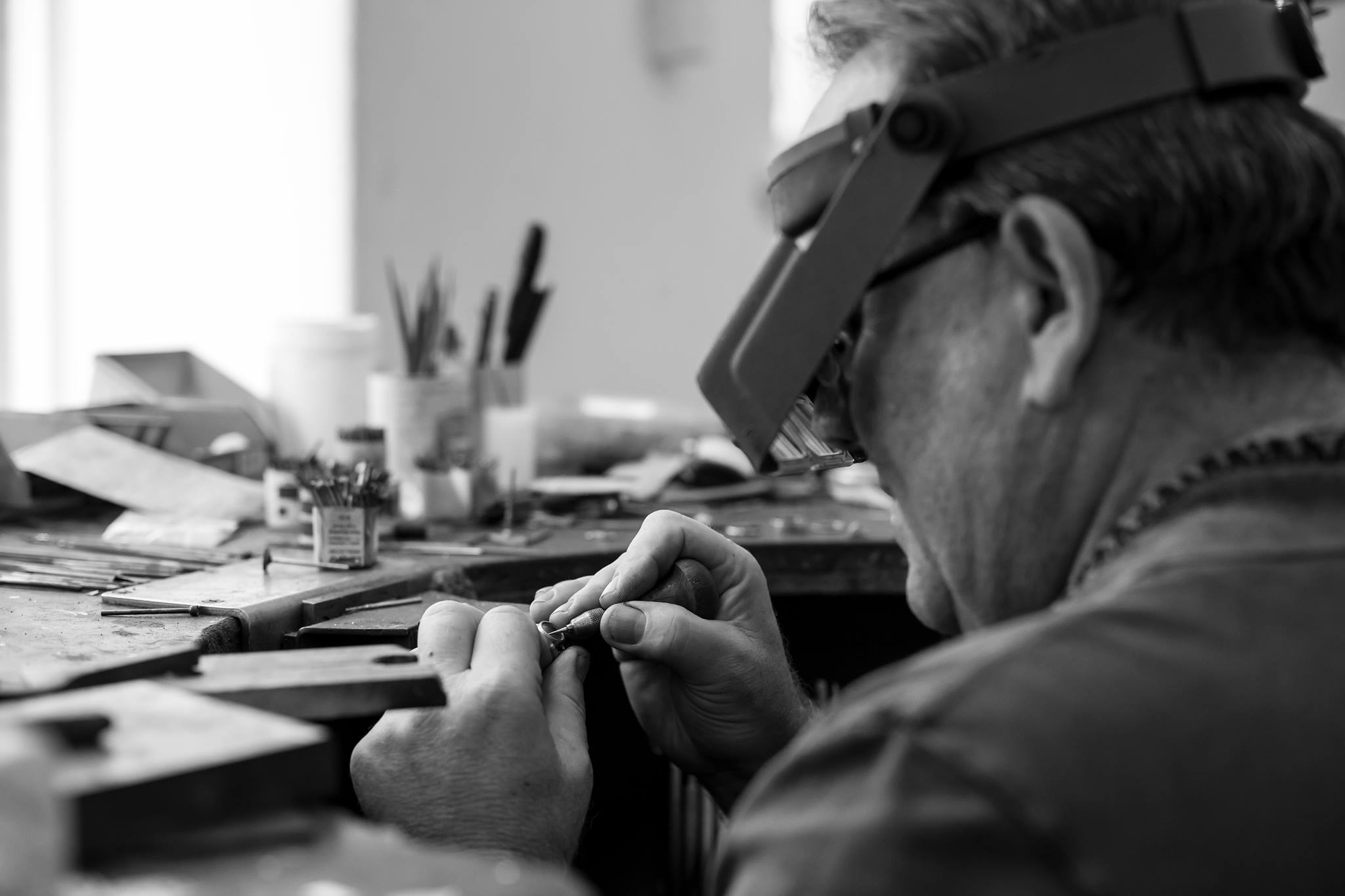 Handmade by Mark Miles
Explore our marine-inspired jewellery line, exclusively handcrafted by Mark Miles, a renowned jeweller in Perth known for creating custom, one-of-a-kind pieces. Mark, who happens to be Brooke's father, brings his expertise and passion to each creation in this unique collection.
Care Guide for our Jewelry
To keep your jewellery in pristine condition, it's essential to store each piece separately, away from contact with liquids and cosmetics.
To prevent tarnishing of gold-plated jewellery due to excessive heat and humidity, store your items in a cool, dry, and dark place.
For optimal care, we recommend wearing your pieces frequently to reduce oxidation and storing them in a jewellery box or pouch when not in use.