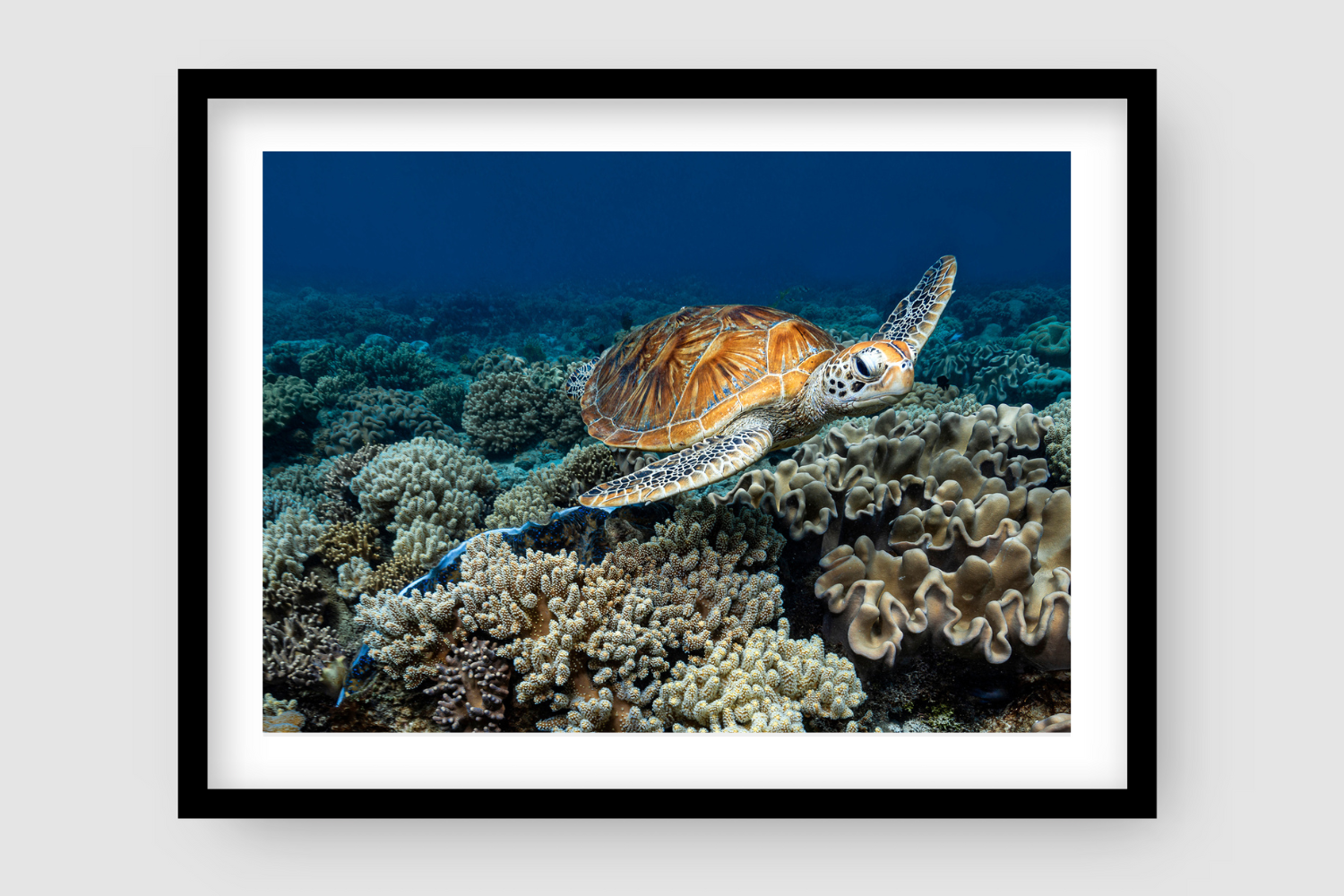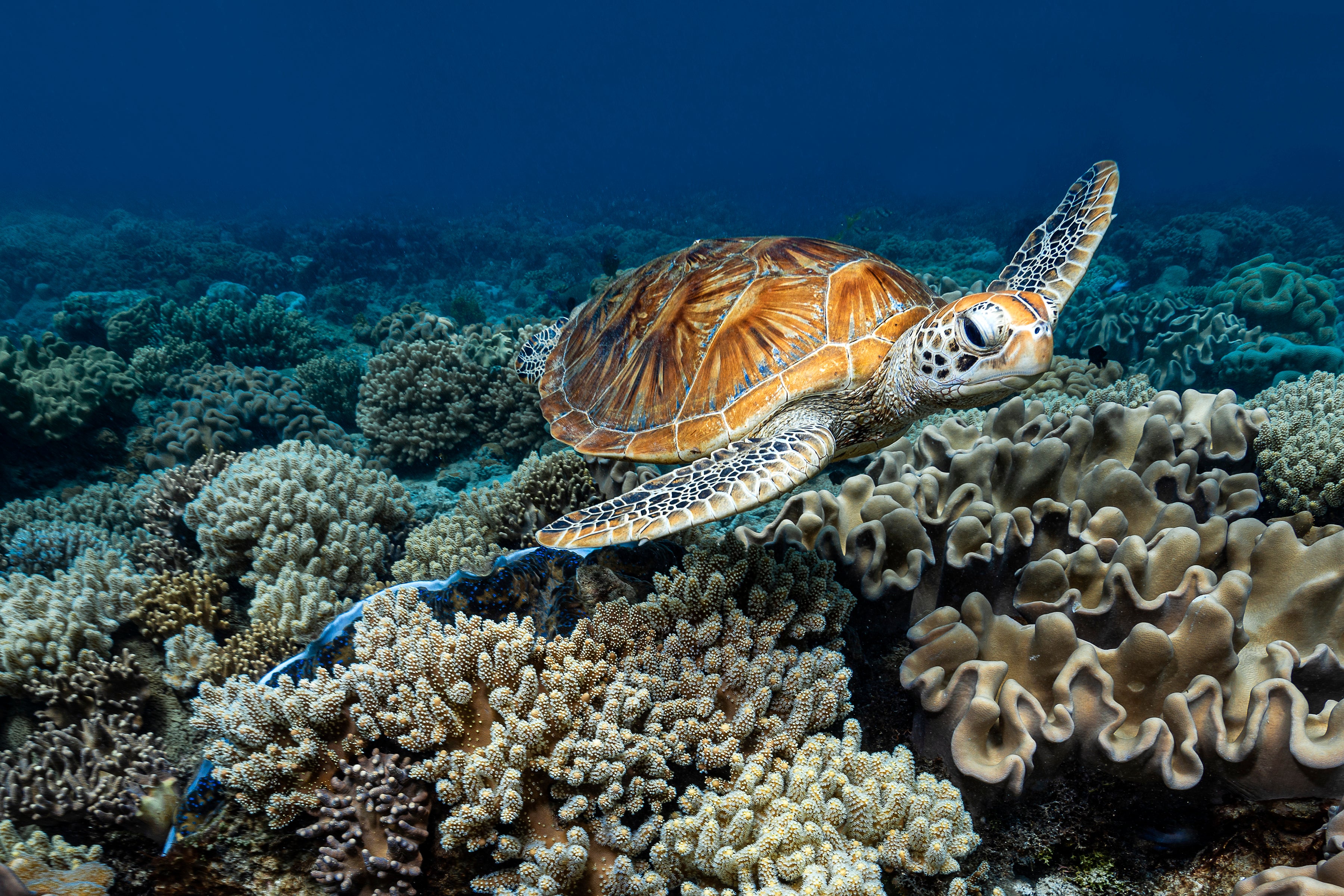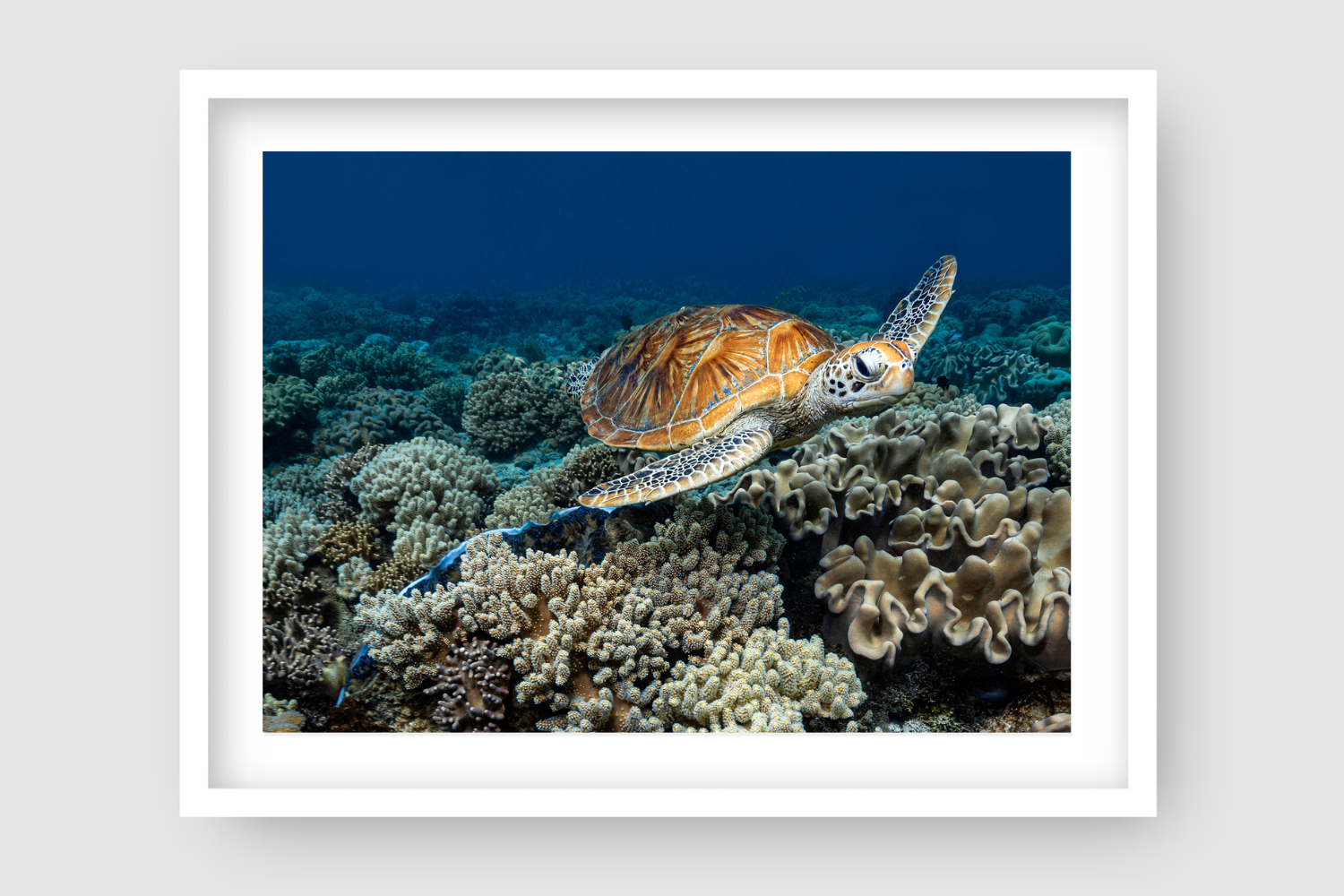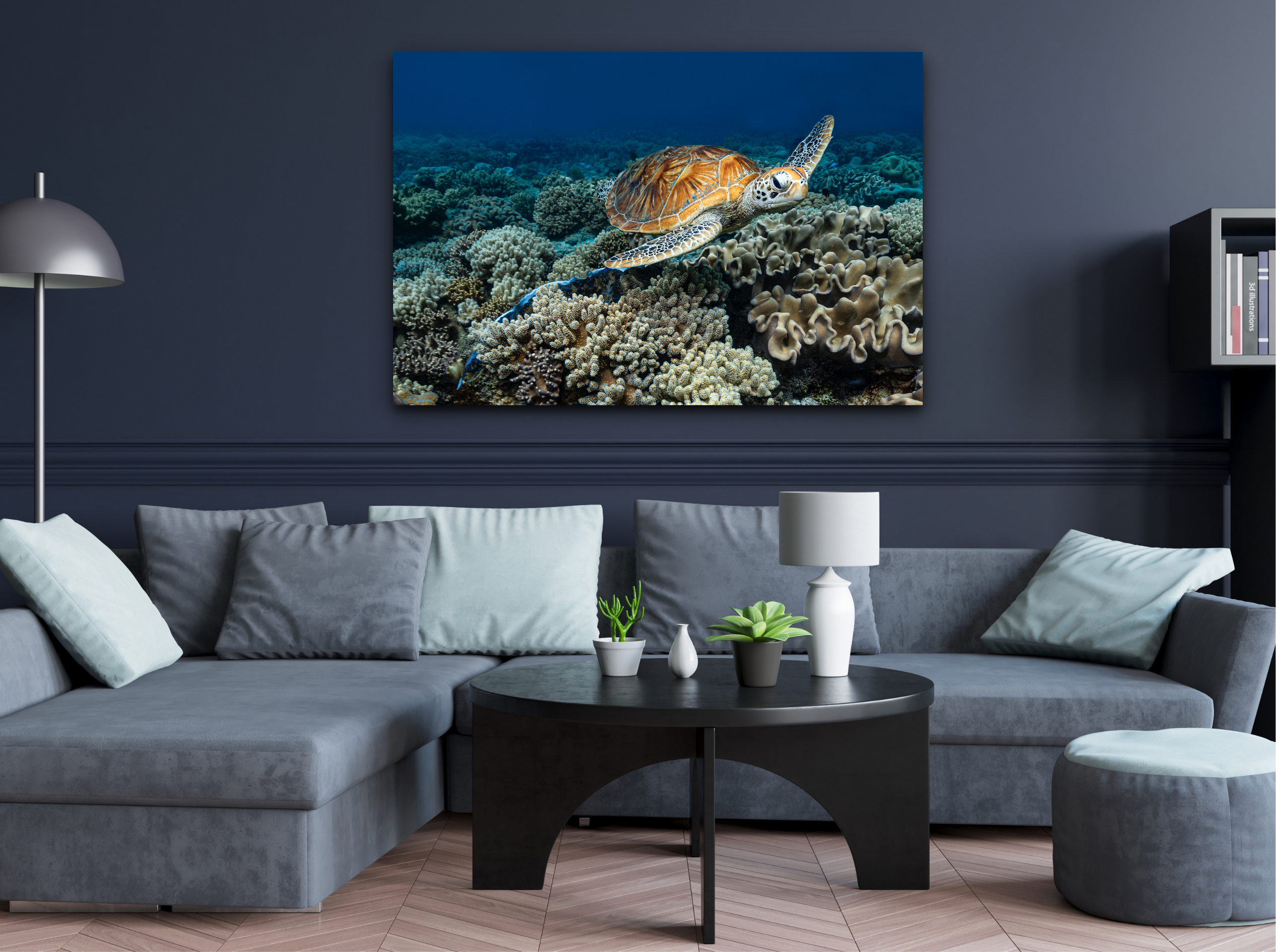 Gliding over a pristine garden of hard and soft corals on the Great Barrier Reef, this beautiful turtle takes in her reflection from the strange creature she's passing by. Not concerned, she glides past with a wave and a wink! 

This image might be available in a larger size than what the dropdown allows...please get in touch for any custom or large-scale sizing. 
Payments are securely processed and we do not retain any of your financial data, ensuring your complete privacy and security.
Free shipping applies to anywhere within Australia for orders over $150.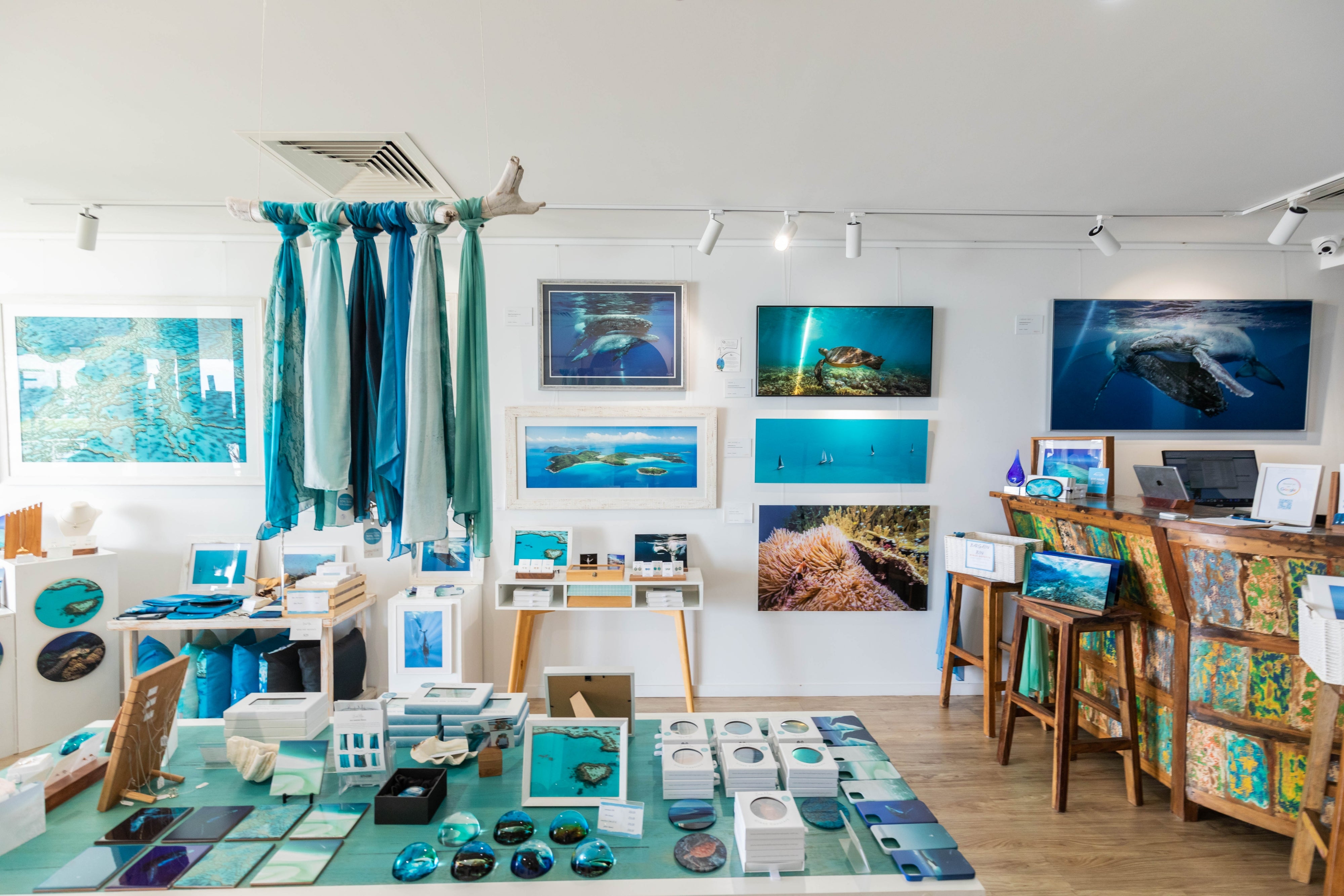 A gift for everyone
The gallery presents a beautifully diverse range of gift items tailored for everyone. From playing cards to silk scarves, small prints and large, we have something that you can take home and treasure from your time in the Whitsundays.
giving back to the planet
We are passionate advocates for the protection of marine life and the environment, a commitment that mirrors our enthusiasm for showcasing the breathtaking sights and natural wonders of the world.
Proudly affiliated with 1% for the Planet, we contribute 1% of our total annual sales to support environmental organisations dedicated to the well-being of both people and the planet.