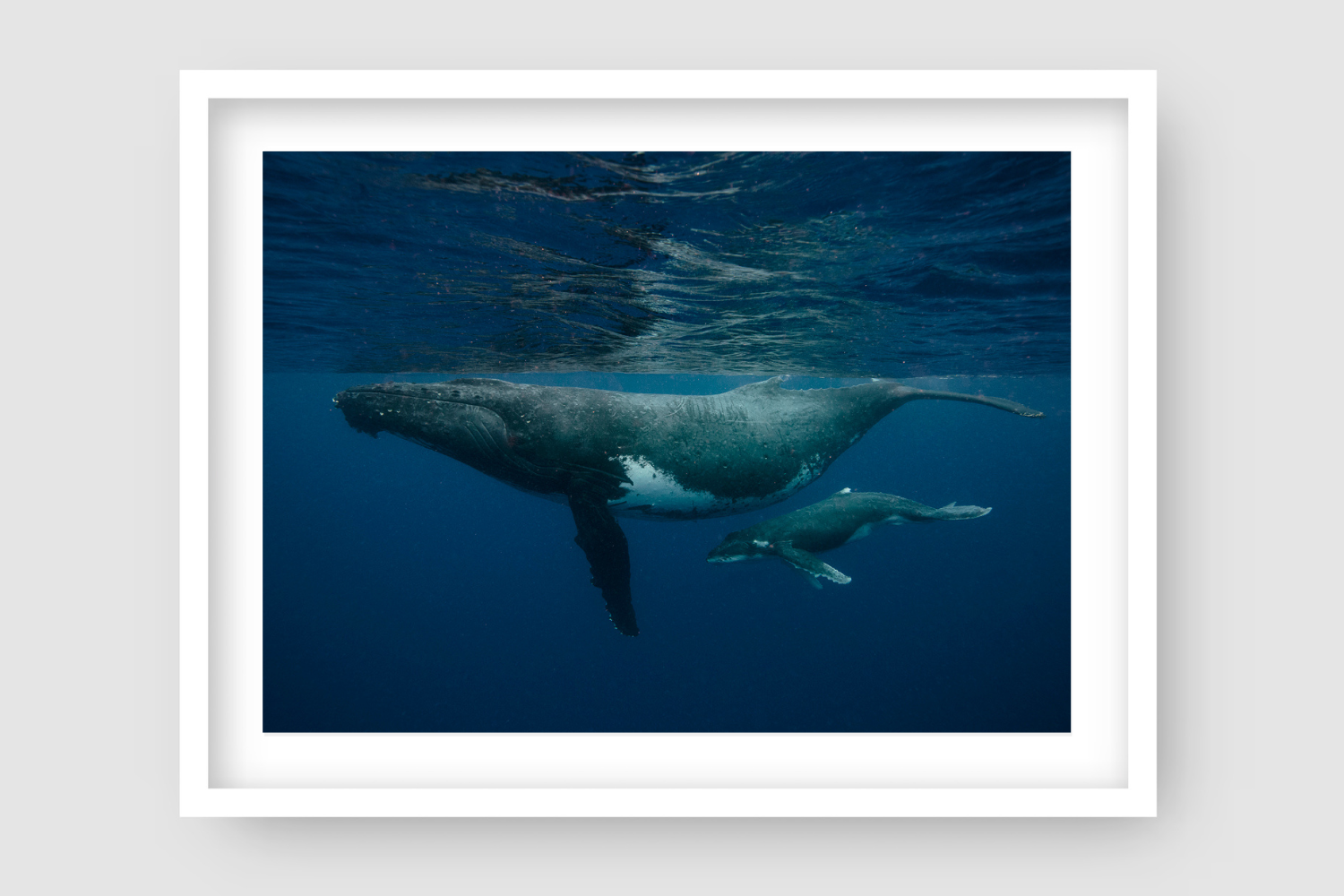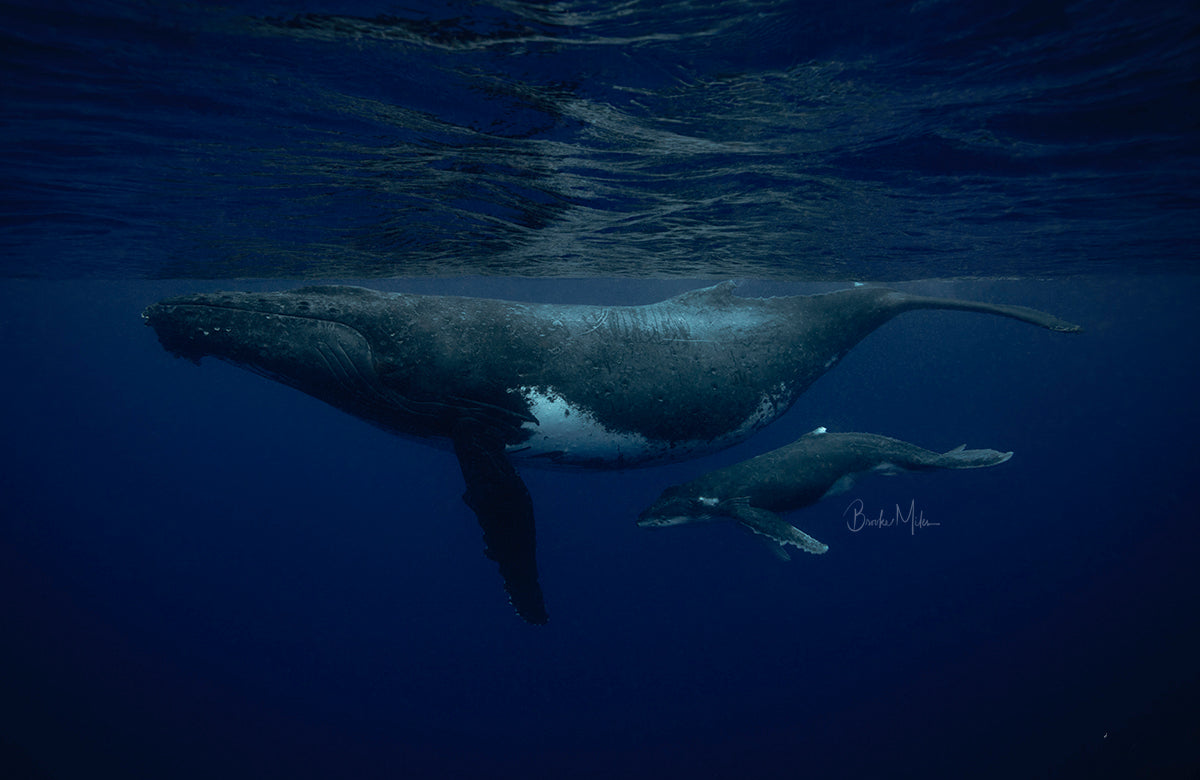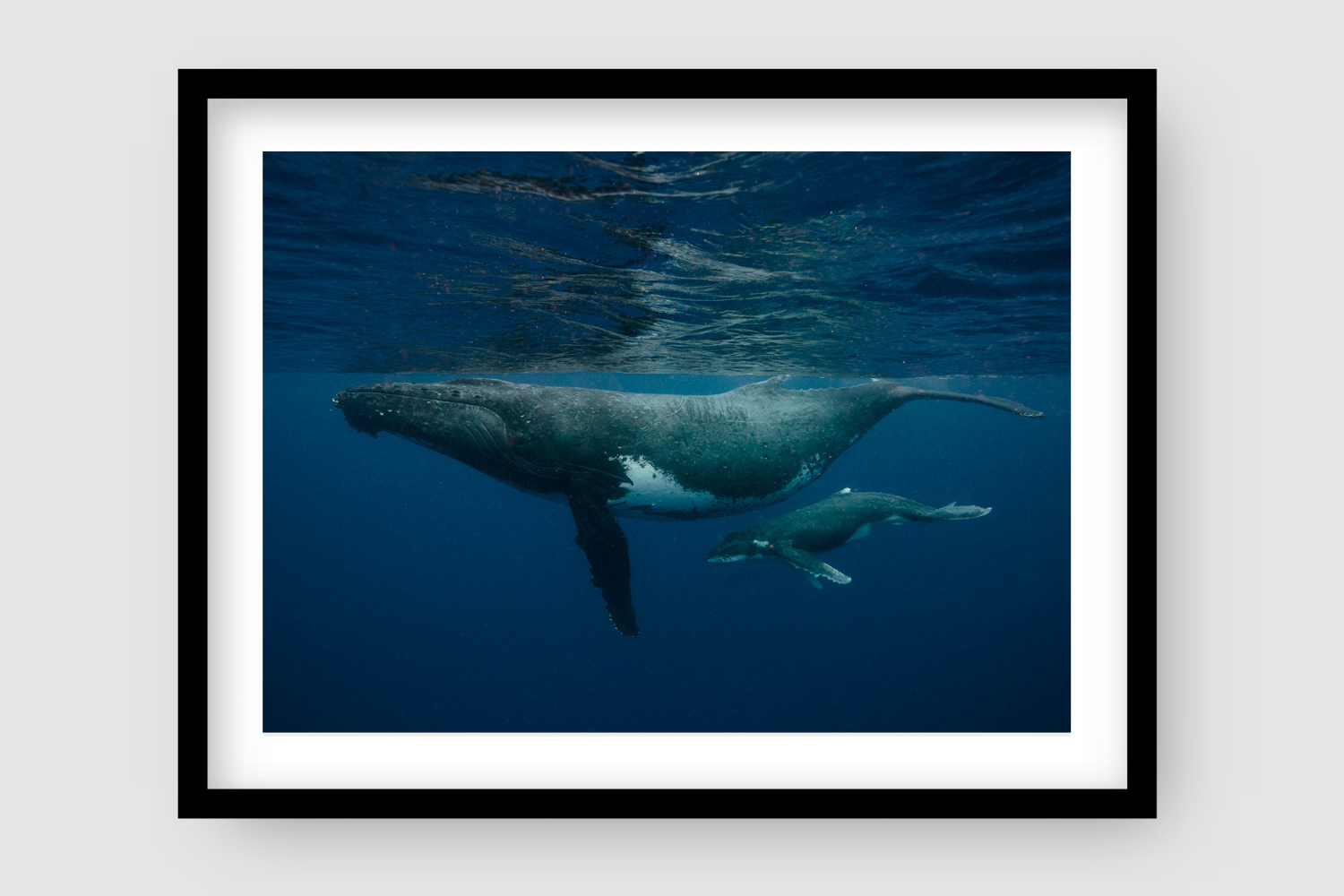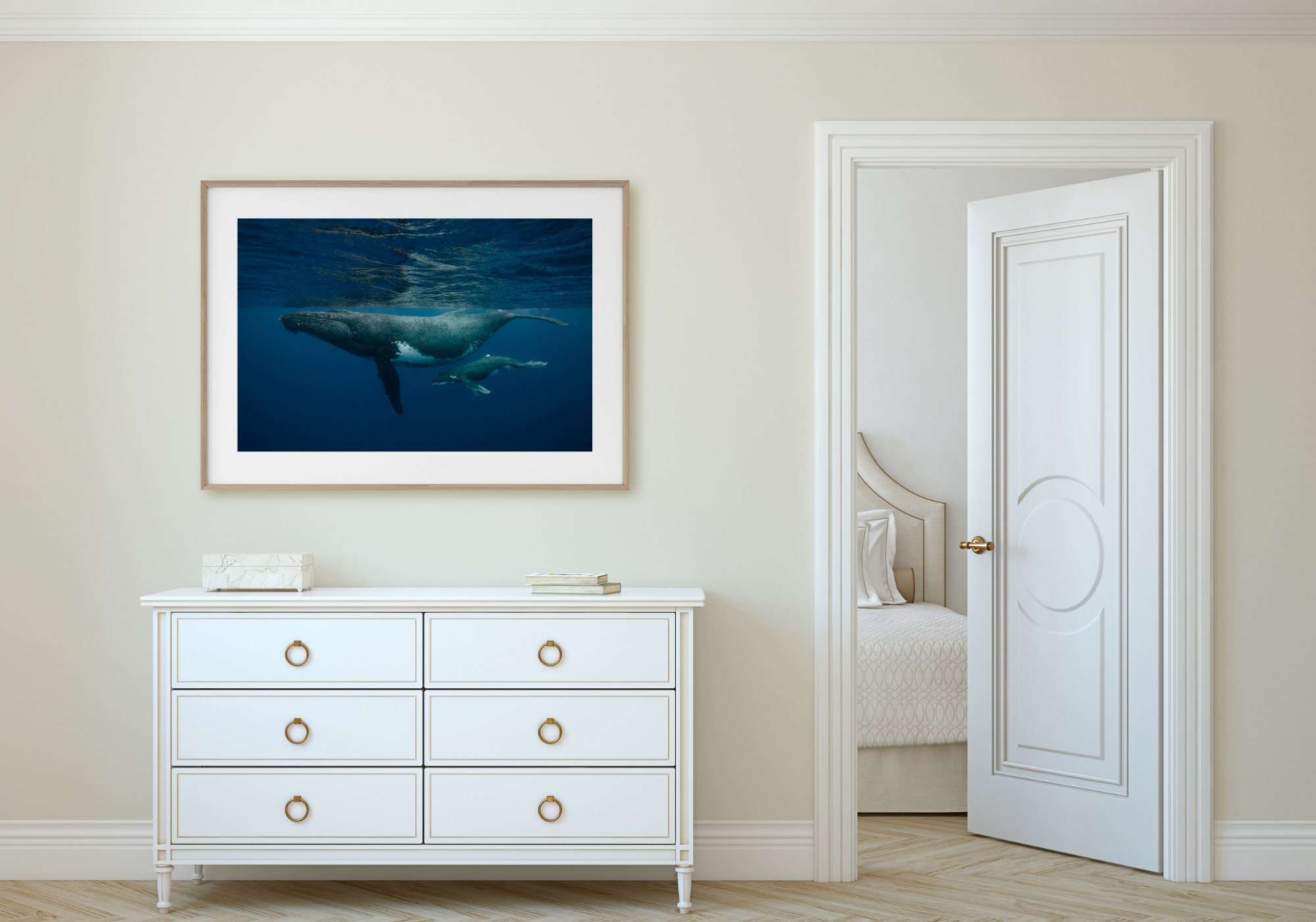 Limited Edition Print   / 100

This print is titled 'Swim School'. Because it made me feel like I was in the presence of a mother teaching her offspring how to move through the water. 
In human form, a mother's lessons never end. For humpback whale calves, they only have a year or so to stay close to mumma before they become independent and take on the oceans with other whales.
So, time to learn little one! 
Captured in the Vava'u, Kingdom of Tonga.
Captured using an Ikelite housing and Canon pro gear.
This is a limited edition print. This select range varies from 100 to 200 prints only, and are available in a limited range of mediums. Each listing shows the size and medium available.
Payments are securely processed and we do not retain any of your financial data, ensuring your complete privacy and security.
Free shipping applies to anywhere within Australia for orders over $150.
We offer an extensive range of mediums, frames and sizes.
However in the limited print range, these are indeed limited.
Please reference the size and material for the available option, and below for information on that option.
300gsm breathing colour, fine art cotton rag paper. Unframed and rolled ready for your local framer.
Using the same paper as the unframed option and then framed traditionally using a 50mm white mat board with the choice of a white, black or oak 40mm frame.
These framed prints arrive at your door, ready to hang straight out of the box.
Vibrant prints are heat pressed between two sheets of 5mm acrylic giving a modern edge to edge finish.
Our brushed metal prints are truly something else. Using the highest quality Chromaluxe, the image is printed using sublimation and then framed in your choice of a black, silver or white box frame. These metal prints are a masterpiece in their own right.
Now also available in an outdoor option with extra rust protection.
We only use the highest quality archival canvas offering a 75 year warranty on fading or damage!
Our canvases come finished in a timber floating frame wth the choice of white, black or oak colours. These are the choice option when reflections or cleaning might be an issue in your space.
If you have any questions at all, please don't hesitate to contact us, we're here to help you find your perfect print solution.
Limited Edition Certificate
By investing in a limited edition print, you will receive a numbered certificate showing your numbered print, medium and size information. This information is stored on our secure print collectors database.
Exclusively yours
This print is a limited edition, and availability is only guaranteed until the numbers run out. With each sale the value goes up. These are beautiful prints that will become a family treasure.